Are we not men? We are Danzas.
Together since birth and fueled by our shared love of bad jokes, good music, and Kung-Fu movies… We are The Danzas.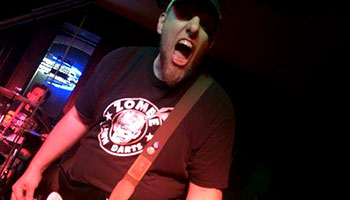 Brian – Bass & Vocals
Muppet lover, wearer of hats, beard-o, colonel of bass, family man, almost-rhymer, Lego maniac, capricornholio, dreamer of dreams, particle man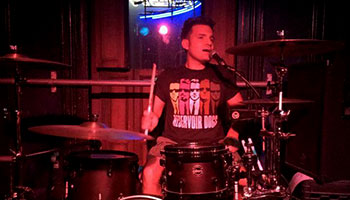 Joe – Drums & Vocals
Basher, thrasher, junk kicker, sentimentalist, motorcyclist, progenitor of wild seed, brother without a banner, swinger of the big hammer, doer of the deed
The Danzas Live
Coming soon to a stage near you.
It's summer music festival season… Catch us with the LAYER CAKE MUSIC FESTIVAL on SATURDAY, JUNE 4TH @ 3:40 PM, CATTIVO (DOWNSTAIRS) 146 44th Street, Lawrenceville PA 15201.
We're also playing this year's DEUTSCHTOWN MUSIC FESTIVAL on SATURDAY, JULY 9TH @ 4:00, ALLEGHENY CITY BREWING 407 Foreland Ave, Pittsburgh PA 15212
For the Fanzas
We should totally hang out sometime.
Want to get in touch, play a show, or share some rad cat videos? The internet is a magical place, and we're all over that thing. You can email us directly at:
info@thedanzas.com
, or stalk us using any of the social media sites all them kids are using today.
You can also proudly proclaim your Fanzadom with T-shirts and stickers from our pals over at RedBubble…

We're The Boss
Twelve tracks, twenty-six minutes, all rock.
Check out "We're the Boss", our full-length, self-produced 12 song album. Available via the fine retailers below and wherever awesome is sold!
Also, check out the RandyLand single now on iTunes