Are we not men? We are Danzas.
Together since birth and fueled by our shared love of bad jokes, good music, and Kung-Fu movies… We are The Danzas.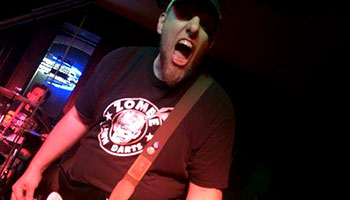 Brian – Bass & Vocals
Muppet lover, wearer of hats, beard-o, colonel of bass, family man, almost-rhymer, Lego maniac, capricornholio, dreamer of dreams, particle man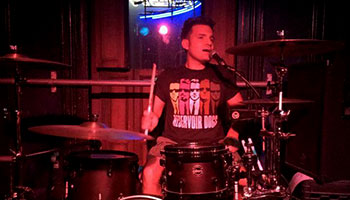 Joe – Drums & Vocals
Basher, thrasher, junk kicker, sentimentalist, motorcyclist, progenitor of wild seed, brother without a banner, swinger of the big hammer, doer of the deed
The Danzas Live
Coming soon to a stage near you.
It's summer music festival season… Catch us with this year's DEUTSCHTOWN MUSIC FESTIVAL on SATURDAY, JULY 9TH @ 4:00, ALLEGHENY CITY BREWING – 407 Foreland Ave, Pittsburgh PA 15212. Read more and get involved over here.
Then… Close out humpday, August 24th with us at Arsenal Bowling Lanes. We'll be chasing the perfect game and rocking Rock 'n Bowl from 9:00 to midnight. 4310 Butler Street, Lawrenceville – be there or be square.
For the Fanzas
We should totally hang out sometime.
Want to get in touch, play a show, or share some rad cat videos? The internet is a magical place, and we're all over that thing. You can email us directly at:
info@thedanzas.com
, or stalk us using any of the social media sites all them kids are using today.
You can also proudly proclaim your Fanzadom with T-shirts and stickers from our pals over at RedBubble…

We're The Boss
Twelve tracks, twenty-six minutes, all rock.
Check out "We're the Boss", our full-length, self-produced 12 song album. Available via the fine retailers below and wherever awesome is sold!
Also, check out the RandyLand single now on iTunes